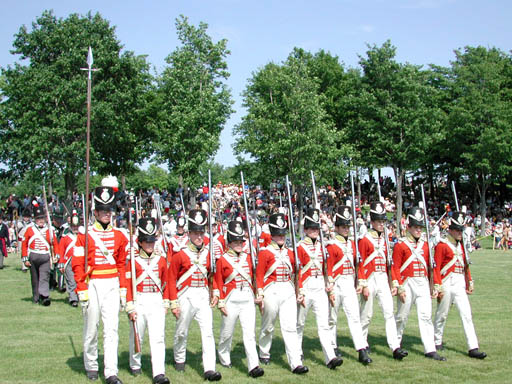 Managers Report (spring 2015)
by David O'Hara, Site Manager

With the demolition of the Garrison Road Bridge, another major piece of Fort York landscape master plan is falling into place. Although the bridge is now totally gone there is still a significant amount of fill removal and grading to be completed before the area is again functional. Due to unforeseen utility issues and the significant amount of rain throughout May, this has been delayed and will not be complete until after our major event season in order to avoid disruptions.

All of this requires a short walk for staff and visitors from the parking lot at Strachan Avenue and Fleet Street to the Visitor Centre before accessing Fort York. When all work in the area is complete, including the overhead work on the Gardiner Expressway, there will be a direct connection from the west end of the Visitor Centre to all parking.
A well-attended public meeting for the Fort York Pedestrian and Cycle Bridge was held at Fort York on June 2. Although a final decision on which bridge design will be selected has yet to be announced, images from each of the three schemes can be seen at http://fortyorkbridge.mmm.ca/#/PIC2

Mid-June marked the end of our recent exhibition The Art of Command by Gertrude Kearns. Gertrude's large format drawings, paintings and texted fine art prints were very well received by visitors.
On June 18 we opened a new exhibition in the Visitor Centre. Gazing Back, Looking Forward presents contemporary works by Indigenous North American artists who explore, (re-) imagine, and (re-)present Indigenous identity. The exhibition is curated by Rheanne Chartrand, the Artistic Director of the Aboriginal Pavilion.
We're also pleased to have Niinwin-Dabaadjmowin - We Are Talking, back at Fort York. This mural is 80-feet-long and 20 panels and was created under the leadership of Philip Cote and Rebecca Baird with young people from the Na-Me-Res Tumivut Youth Shelter and in collaboration with Fort York. Niinwin-Dabaadjmowin - We Are Talking depicts the story of the origins of the Anishnaabe people. The mural, which was first exhibited at Fort York 2005, will be on display until September.

Murdered and Missing Indigenous Women, Girls and Men is an exhibit currently on display in the Visitor Centre lobby. Created by native men residents at Na-Me-Res under the guidance of Na-Me-Res staff and Red Pepper Spectacle Arts the exhibit portrays the infamous story of the 1797 murders at York of Chief Wabakinine of the Mississauga of the New Credit First Nation, his wife and sister.

Our 2015 season has already been an extremely busy one as we've moved from World Fiddle Day, Sound of Dragon and Doors Open to Field Trip and our very own Indigenous Arts Festival.
Fort York was busy once again during Doors Open, which included tours of the site for those attending the Cultural Landscape Foundation conference held in Toronto this year. The "What's Out There Guides" by the Cultural Landscape Foundation, Washington, DC, features Fort York and can be found at http://tclf.org/sites/default/files/microsites/wot-guides.html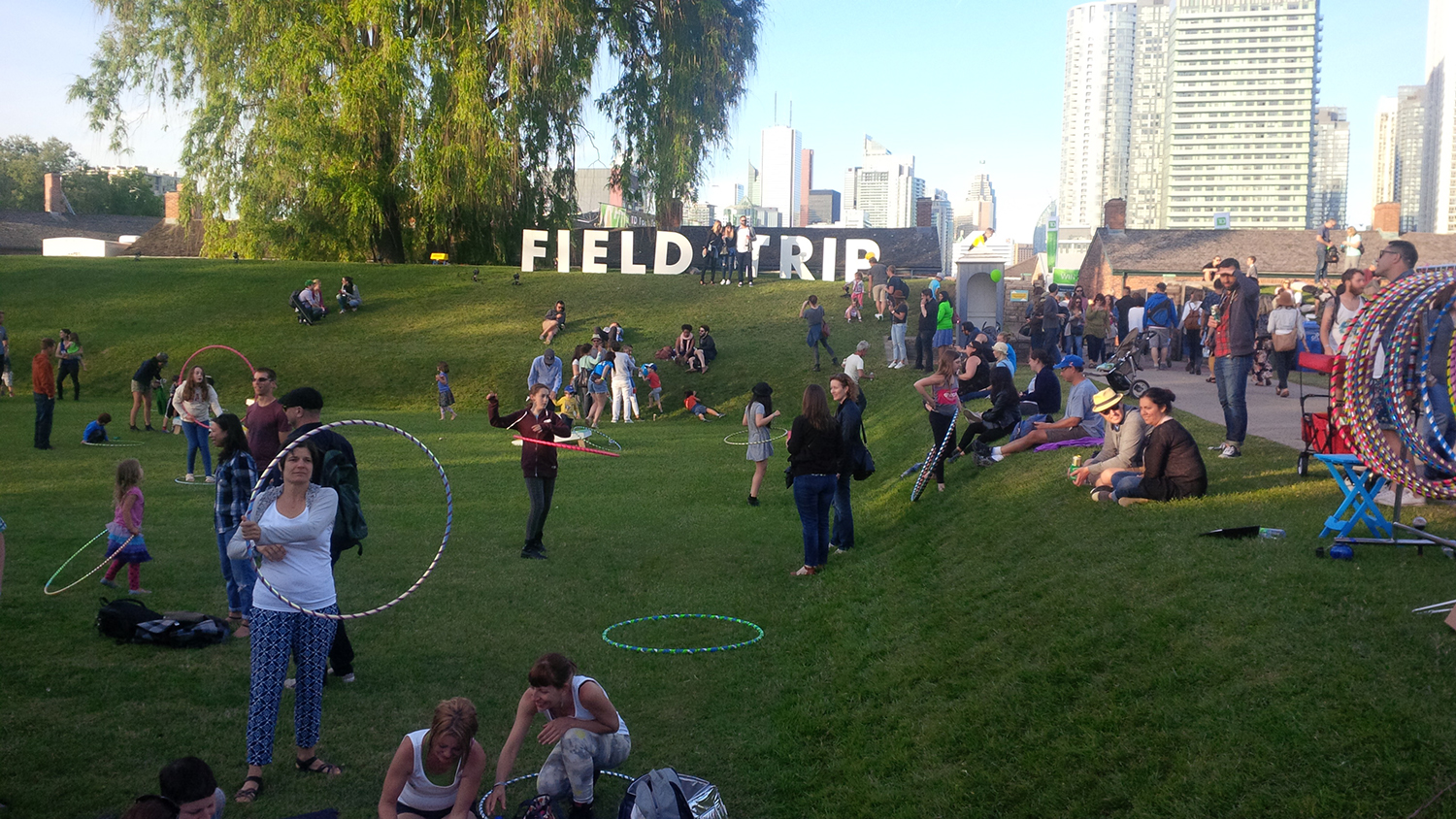 Field Trip was very successful again this year with a great line-up and plenty to do for all ages. This event brings thousands down to Fort York to enjoy the programming and to learn more about Fort York itself.
Driven by our Supervisor of Special Events, Robert Kerr, our third annual Indigenous Arts Festival was bigger and better than ever. Presented in partnership with the Mississaugas of the New Credit First Nation, and with financial support from TD Bank and the Department of Canadian Heritage, the festival was a celebration of traditional and contemporary music, dance, theatre, storytelling, visual arts, spoken word, crafts and food created by indigenous artists from across Canada.
The festival lineup included, among many others, music multi-award winning throat singer Tanya Tagaq, Red Sky Performance's theatre/dance piece "Mistatim", and author Joseph Boyden, with over 4000 people attending on Saturday alone.

Presented by Na-Me-Res, the Mississaugas of the New Credit First Nation, and Fort York, the 14th annual Na-Me-Res Traditional Outdoor Pow-Wow was held at Fort York on Sunday June 21 to recognize National Aboriginal Day. Almost 10, 000 people attended the Pow-Wow with dancing, drumming, and a gala concert to close the day.

We are grateful for the opportunity to host Na-Me-Res' Pow-Wow at Fort York and would like to thank the staff, volunteers and participants for making it such an extraordinary experience.
World War 1 Books Available in the Museum Store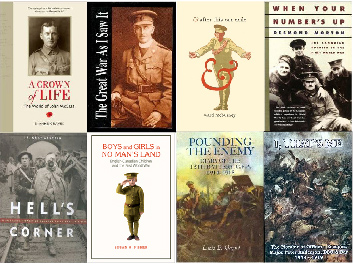 To complement the Great War exhibits at the Fort York Visitor Centre, the Fort York Museum Store is offering an impressive array of World War 1 titles. Whether you are a casual reader or a military enthusiast, there is something here for everyone.
To learn more about World War 1 from a Canadian perspective visit the Museum Store today.

For further information call 416-392-7484.
Now available at the Fort York Museum Store
- Winning The Ridge The Canadians At Vimy Ridge 1917, N.M. Christie
- Lights Out!, Sister Kate Wilson
- Not Mentioned In Dispatches, Sergeant Fred Bagnall
- I, That's Me., Major Peter Anderson D.S.O. & Bar
- Prisoner 5-1-11:The Memoir Of Harry Laird, 4Th Canadian Mounted Rifles 1914-18, Donald Henry Laird
- Pounding The Enemy, Lucie E. Gagné
- The Great War As I Saw It, Canon Frederick G. Scott C.M.G.,D.S.O.
- A Crown Of Life- John Mccrae, Dianne Graves
- The Canadian Corps In Ww1, René Chartrand
- Stanly Barracks, Alsona Sendzikas
- Hells Corner, J.L. Granatstein
- Digging The Trench, Andrew Robertshaw
- Boys And Girls In No Man's Land, Susan R. Fisher
- Canadian Army At War, Mike Chappell
- When Your Number's Up, Desmond Morton
- Canadian Military History, J.L. Granatstein & Dean F. Oliver
- For Freedom And Honour, A.B. Godefroy
- & After This Our Exile, Ward Mcburney
- Sap's War, Ward Mcburney
One Venue - Four Exhibits
Now appearing at the Fort York Visitor Centre are four exhibits. The Great War is explored in three exhibits which include; uniforms, weapons, family keep sakes and art. The most recent exhibit is, Gertrude Kearns: The Art of Command: Portraits and Posters from Canada's Afghan Mission. A visual exploration of the engagement between Canada's military and conflicts around the world.
The Great War-in Your Cellar, Closet or Storage Locker!

Typical Canadian Objects from the First World War

September 19, 2014 - September 2015


At home, you come across an old khaki tunic and cap, a box of medals and badges, and a vase made from a brass cylinder with strange markings on its base. These objects belonged to your grandfather, a soldier in the Canadian Expeditionary Force in the First World War (1914-18). What are these things and what do they mean?


This exhibition in the Fort York Visitor Centre's lobby draws on the City of Toronto's artifact collection to tell the story of typical small objects reflecting Canada's participation in the Great War. Some may have been used on the Western Front; others may have gotten only as far as England. Others never left the home front.

Still other objects seem to have no Canadian connection at all. They represent war decorations and souvenirs from countries who were Canada's allies or enemies. They remind us that "the war to end all wars" was truly global, affecting every continent except Antarctica. Canada's rich pattern of immigration means that your attic, cellar or closet may hold objects similar to the ones displayed here, but with quite different national origins.
Sponsored by AGF Investments Inc.
Outfitted for War: Canadian Uniforms and Weapons of the First World War

September 19, 2014 - September 2015


The smallest exhibit area in the Fort York Visitor Centre – the Vault – is the setting for rarely or never seen before objects from the City's artifact collection. Outfitted for War consists of five display cases and associated text and image panels.

Each of four vertical cases contains a uniform representing different forms of service by Torontonians during the Great War: a private and a lieutenant from the Canadian Expeditionary Force, a nursing sister from the Canadian Army Medical Corps, and a private from the Royal Flying Corps.

A fourth case contains three iconic weapons of the Canadian Expeditionary Force: a Canadian-made Ross Rifle Mk III (Model 1910) with bayonet, the favourite of Minister of Militia Sir Sam Hughes; a British-made Short Magazine Lee-Enfield No. 1 Mk III* Rifle with bayonet, which generally replaced the Ross after it failed under battlefield conditions; and a British-made Vickers, Sons & Maxim Medium Machine Gun No. 2 Mk I, the weapon of choice for Canadian machine gun corps.
Sponsored by AGF Investments Inc.
Art and the Great War: A Toronto Perspective Featuring works from the City of Toronto's Artifact, Fine Art & Archival Collections

September 19, 2014 - September 2015


This exhibition in the Changing Exhibits Gallery looks at visual and decorative art relating to the First World War through a Toronto lens. Besides being drawn exclusively from various City of Toronto collections, all 15 works on display are tied to interesting Toronto stories organized around four thematic sections. Each section, in turn, focuses on a different artistic endeavour: painting, photography, graphic design and three-dimensional decorative objects. A small number of images and artifacts accompany the artworks.
Sponsored by AGF Investments Inc.
Gertrude Kearns: The Art of Command: Portraits and Posters from Canada's Afghan Mission
Until Sunday, June 14, 2015
Since 1991, Toronto artist Gertrude Kearns has explored the engagement between Canada's military and conflicts around the world. In 2005-06, she was embedded with Canadian Forces in Afghanistan while on contract with the Department of National Defence.
Following the DND commission, Kearns has continued to address the Afghan Mission while working as an independent artist. Between 2006 and 2015, Kearns created the 46 portraits and posters appearing in The Art of Command. Most of these works appear on public display for the first time.
Drawing on Kearns' unprecedented access to senior Canadian officers who served in Afghanistan, this exhibition focuses on the complexities and consequences of military command in challenging situations.
The Art of Command contains two parallel but related components. The portrait component comprises 20 large paintings and drawings of individual commanders. The poster component consists of 26 texted art prints. Each poster incorporates an image of a portrait; the accompanying text was developed in consultation with the subject.
While Kearns has been hailed as Canada's leading active contemporary war artist, her earlier work on Somalia, Rwanda and the former Yugoslavia prompted debate about the relationship between art and conflict. As some works in The Art of Command contain provocative images and strong language, this exhibition may not be appropriate for all audiences.